What is a coworking space?
In general, coworking occurs when people gather in a neutral area to work independently on separate projects, or in groups on the same tasks. It differs from normal office work in that the participants in a coworking setting are not all employed by the same firm. Coworking spaces provide the same benefits as typical offices, plus much more. The fact that you don't have to sign a long-term lease in a coworking space is a significant distinction.
Coworking spaces come in a variety of sizes and forms. Types of coworking spaces that are available are:
Open Workspaces
Industry-Specific
Venture/Incubators
Open Workspaces:
Because open workplaces were traditionally where coworking began, they are frequently synonymous with the word coworking. These workplaces contain hot desks or dedicated desks where employees from many organizations use common areas.
Private Workspaces:
Open workplaces are the polar opposite of private workstations. These private spaces can take the shape of an office or even special suites designed expressly for big groups. Members of the same firm share a dedicated space or a mix of areas leased or rented by the company.
Industry Specific:
Wouldn't it be fantastic to network with others who have similar interests and experiences? That is precisely why vertical-specific areas were created. These areas cater to members who work in the same sector. There are, for example, co-working spaces designed exclusively for creative professionals. Graphic designers, artists, and videographers may all collaborate under one roof. Keep in mind that these industry-specific facilities might include a mix of private and open workplaces.
Venture/Incubators:
Some of the most selective coworking environments are incubators or venture capital spaces. The goal of these workspaces is to recruit and fund businesses by providing them with the resources they require to flourish. Traditionally, venture firms give lower rent or financing in return for stock in the companies they accept into their programs.
Apart from the many sorts of workplaces offered, there are also aesthetic considerations. Coworking spaces range from business and professional to funky and relaxed. It is critical to select a space that matches your company's culture. In addition to your plan, coworking places provide on-demand spaces where you may reserve a conference room or virtual package.
What are the components of a good coworking space?
Here are some key components of a good co-working space:
1. Comfortable and functional workspaces: Co-working spaces should have a variety of workspaces, such as hot desks, private offices, and conference rooms, that are comfortable and conducive to productivity.
2. High-speed internet: Reliable, high-speed internet is essential for co-working spaces, as it enables people to work efficiently and stay connected with colleagues and clients.
3. Community: A good co-working space should foster a sense of community among its members. This can be achieved through regular events, networking opportunities, and other activities that bring people together.
4. Amenities: Co-working spaces should have amenities such as a kitchen, breakout areas, and possibly even a gym or other recreational facilities to help people feel comfortable and productive while they work.
5. Flexibility: Co-working spaces should offer flexible options for members, such as the ability to book workspace on a flexible basis, or the option to upgrade or downgrade their membership as needed.
6. Supportive staff: A good co-working space should have a team of helpful and supportive staff who are available to assist members with any questions or issues they may have.
Who uses coworking spaces?
Coworking spaces are popular among entrepreneurs and freelancers. When coworking spaces first became popular, it was common to envision a "startup" office building where everyone rode unicycles and sat in enormous bean bag chairs. Yet, coworking is used by more than simply low-budget entrepreneurs. It is typically used by:
Freelancers or Remote Workers
Small Businesses
Enterprises
Non-Profits
Benefits of coworking spaces:
The following are the benefits of working in coworking spaces:
Motivation: When you're in a room full of determined people, there's just an energy of production in the air. It's practically hard to take a break. You will accomplish a great deal.
Community: There's a sense of community.
Flexibility: Rather than signing a long-term lease, coworking spaces offer far more flexible options. It's ideal for companies with little startup funds, and independent freelancers can also discover economical choices.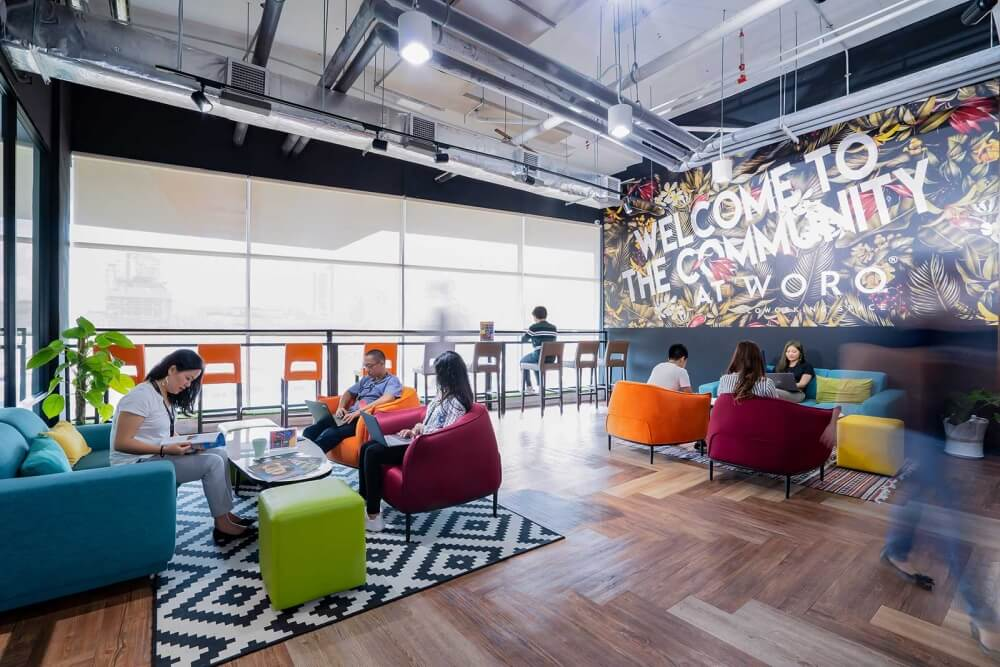 Freelancer:
Working as a freelancer involves running your own business rather than being hired by someone else. Freelancers are self-employed individuals who are also known as independent contractors.
Freelancers are recruited on a part-time or short-term basis by other organizations, but they do not earn the same pay as full-time workers or have the same degree of commitment to any specific company.
Not everyone uses the term "freelance" or "freelancer" when it comes to work that a freelancer may do. In fact, even most freelancers refer to themselves as "self-employed." Some other terms for Freelancers are:
Contract Work: Tasks that need you to work on a short-term or part-time basis.
Independent Contractor: This is the IRS classification of freelancer.
1099: Freelancers are compensated using a tax form known as a "1099-MISC," as opposed to a full-time W2. The term "1099" is sometimes used to refer to a freelancer.
Contract consultant: A consultant who works under a 1099 contract for a brief length of time.
Contract-to-hire: Some freelancers are looking for full-time work. Contract-to-hire positions serve as a "test period" for freelancers before they are recruited full-time.
Why are people freelancing?
Those with freelance jobs have a lot of freedom and control. Most freelancers choose their own hours, job assignments, and clientele, and may even be able to work remotely.
Freelancing is a type of entrepreneurship in that the freelancer has complete control over their earnings potential. Freelancers aren't bound by a wage, therefore they can make as much as they can bill their clients.
You are your own boss as a freelancer.
Freelancing also gives you a lot of flexibility in terms of the types of employment you may accomplish. If you have a wide range of interests and enjoy trying new things, freelancing can enable you to explore a wide range of projects and sectors.
Freelancing is not something that most people do for a long time. They either recruit additional freelancers or staff to construct a full-service agency, create their own goods to supplement their freelancing income, or return to full-time employment.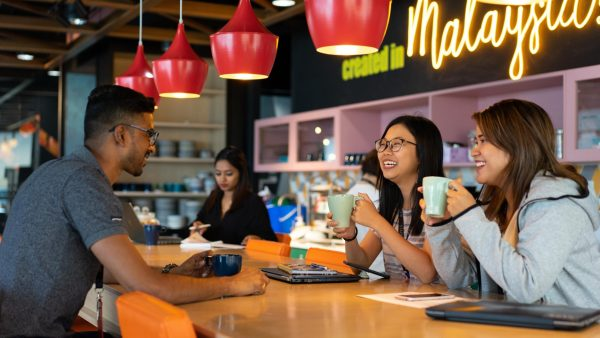 What type of work can you do by freelancing?
Businesses are growing increasingly receptive to and interested in using freelancers for a variety of tasks. As a result, freelancing has become far more acceptable for a wide range of tasks.
Freelance jobs include:
Admin Support Jobs
Design and Creative Jobs
Writing Jobs
Web, Mobile, and Software Development Jobs
Accounting and Consulting Jobs
Legal Jobs
Data Science and Analytics Jobs
Sales and Marketing Jobs
Customer Service Jobs
IT and Networking Jobs
Engineering and Architecture Jobs
Translation Jobs
Benefits of coworking spaces for freelancers:
Freelancers love the freedom and informality of their work environment. They can work from home or a coffee shop whenever they want, and they don't have to make small conversation or even change out of their pajamas if they don't want to. But, for some, these advantages are fleeting, and working from a coworking space might provide several advantages.
Working from home may appear to offer too many advantages for freelancers to pass up, but working from a home office or a café can have a number of drawbacks. Having a desk in a coworking space may help freelancers feel less lonely, enhance productivity by reducing distractions, give a professional atmosphere to meet customers, and networking possibilities, and help to separate work and leisure.
Following are some of the benefits of coworking spaces for freelancers:
Being productive in your own comfort
Individuals prefer working remotely simply because it allows them to choose where they conduct their job. Yet, let's face it, there aren't many venues that are specifically built to meet the demands of office employees.
Working from home or even a nearby café may not always be conducive to productivity. A coworking space flawlessly replicates everything you need in an office setting to work calmly and pleasantly.
Having a "work-life" balance
Working from home may be the finest thing that has ever happened to certain people. Unfortunately, not everyone can balance the urge to work while being surrounded by people and things in their personal life. Consider your professional and personal lives merging, with you at the center. That lends a whole new meaning to the phrase "work-life balance"!
A coworking space provides a semblance of a "work-life" where you may interact and connect with like-minded professionals in-person for freelancers and remote employees. You get to do a lot of work without being distracted by personal issues.
Building better connections
What many individuals don't realize is that coworking spaces provide more opportunities to develop your network. In a typical office situation, when everyone works for the same firm, you only get to know the individuals you work with. You might meet individuals from similar or other industries at a coworking space. Every day is like attending a business convention! Consider the kinds of relationships you can make by working there.
Of course, you're all there to work, but you don't spend the entire day staring at your computer. Instead, interact with your coworkers by asking real inquiries about their profession and sector. It's an ideal setting for exchanging ideas and business cards.
Helping each other out
If you're stuck and need a fresh perspective on your job, your fellow freelancers and remote employees are here to assist. You'd be shocked at how much they can teach you. Be free to share your ideas and experiences when it comes time to assist others.
You ended up making a few new acquaintances and possible business partners. It's a win-win situation like no other.
Attending social events
Coworking spaces have several benefits that you should absolutely take advantage of. Social evenings and business networking events are just a few activities they provide for members.
Freelancers should take advantage of these events because they provide many chances. Attending and chatting with other individuals may even result in new clients.
WORQ: A leading coworking space in Malaysia
Our coworking spaces, situated strategically across Kuala Lumpur & Petaling Jaya,  provide various options, from flexible room sizes and layouts to meeting rooms with the latest conferencing technology and high-speed internet. With exceptional service and competitive pricing for top-quality amenities, our coworking outlets, supporting productive meetings, are perfect for freelancers.
In addition, our private office offers a lockable and customisable office dedicated to teams of any size, with 24/7 access, Wi-Fi, printers, and fully-stocked pantries to support your business needs.
Join the freelance revolution: IQI Global's guide to becoming your own boss
IQI Global is a real estate business and the ideal coworking space in Malaysia where you can perform freelancing jobs as a real estate negotiator.
IQI Global ensures the prosperity of freelancers and provide a hassle-free platform where people can work flexibly and maintain a work-life balance.
Why become a freelance real estate agent?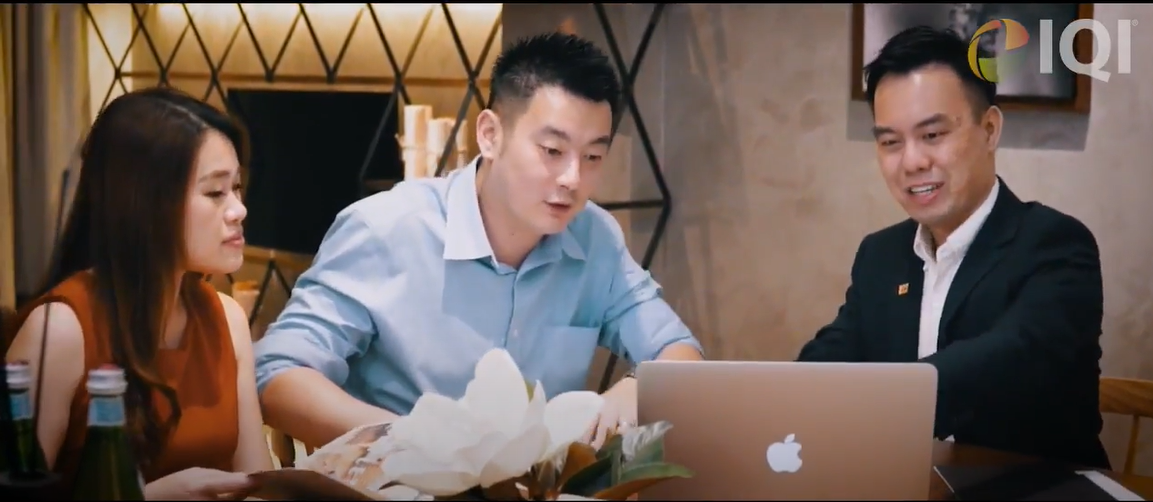 You can work for IQI Global as a freelancer. With the advent of technology, you can stay connected to the team without having to attend the physical office. It will enable you to exchange large amounts of information quickly and effectively. This reduces downtime and allows you to deal with multiple deals efficiently. You don't need a professional degree to become a real estate negotiator. All you need is a platform like IQI Global and a bit of expertise.
Some more benefits to work as a real estate agent for IQI are:
Travel incentive: As a real estate agent, IQI offers very lucrative travel incentives for their real estate agents to motivate, enhance productivity and help them reach their targets. This also allows them to reap the results of their labor and release pressure and stress.
At IQI Global, success is not only celebrated but rewarded in style as a unique and exciting way to recognize and reward hard work and success such as luxury cars, property discounts, and tech device rewards.
Commission Based: The job is commission based and we offer a very handsome percentage on the deals you make as our real estate agent.
If you want to enjoy freelancing in the real estate business with much more benefits, contact IQI today and join our coworking community!